Home Security Begins With Your Doors
Door Armor is recommended by Police because...
Until You Secure Your Doors, Nothing Else Matters:
85% of forced entries are through a door

It is much easier for criminals to enter and exit through doors than windows.

Alarms don't stop an intruder from entering your house! Alarms make noise.

Police Response to an alarm is often more than 30 minutes.

Guns and dogs work AFTER an intruder is in your home! What happens when your family is alone?
Shop Now!
$500 Lifetime Guarantee | 60-Day Returns
Most Popular Door Armor Products
Since 2004,

we have secured more than 500,000 doors

across the united states and canada.
Below are our most popular Products for each kind of door
An Intruder Can Be In Your Home in Under 10 Seconds!
Door Armor is the first requirement for any home defense plan...
Because TIME is your most valuable asset
Door Armor makes your dog, your alarm or your firearm more effective.

You might be very capable of defending yourself but would you have time to reach, load and discharge a firearm?

Will your family have time to call for help if you are not there?

Door Armor is the equivalent of a seatbelt for your home.
Why Do Police Recommend Door Armor?
Since 2004, our door security products have been put to the test thousands of times

Police, News teams and lots of big bad guys others have believed that Door Armor would fail

This video was made in 2012 and we had zero involvement in performing this test. The company that made this video set out to prove that it would fail. See for yourself what happens...

There are many fake videos on the Internet these days. This is NOT one of them.
Featured On

Fox News
Skip Bedell featured Door Armor on Fox & Friends in March of 2020.

Since 2004, Armor Concepts and Door Armor have been featured on just about every major news network and countless local news segments.
Ultimate Door Security and Repair Solutions for Every Kind of Door
Single doors, Double Doors, side light doors, interior doors or sliding glass doors.
we have you covered.
Most Popular Door Armor Products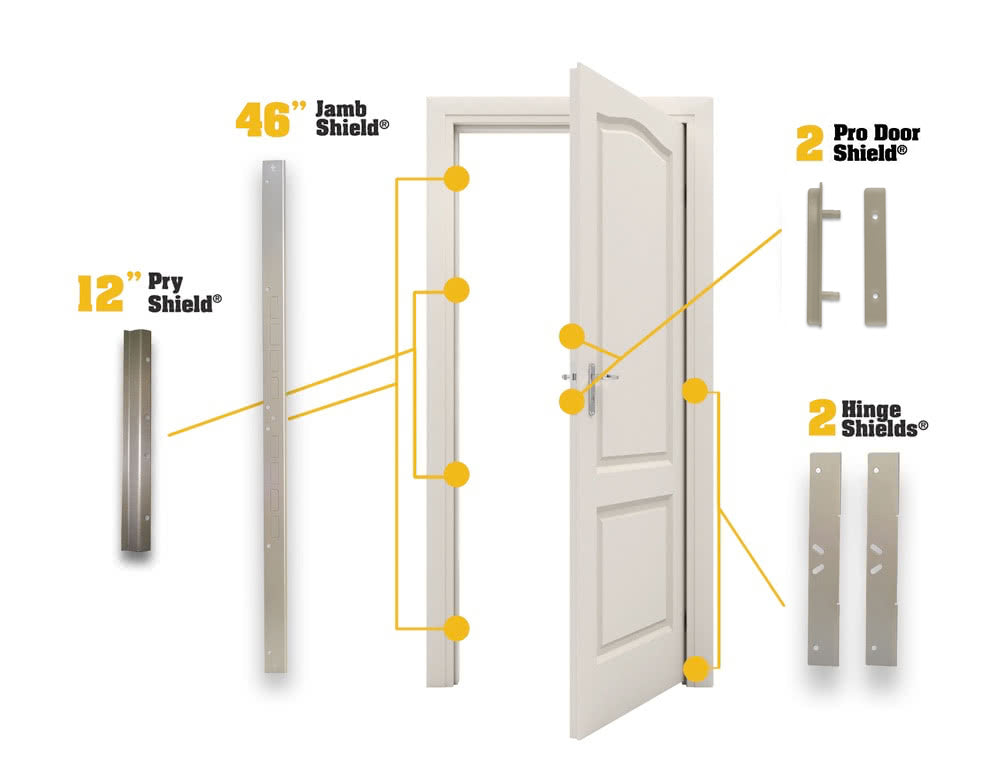 Exterior Door Security & Repair Solutions
Interior Door Security and Repair Solutions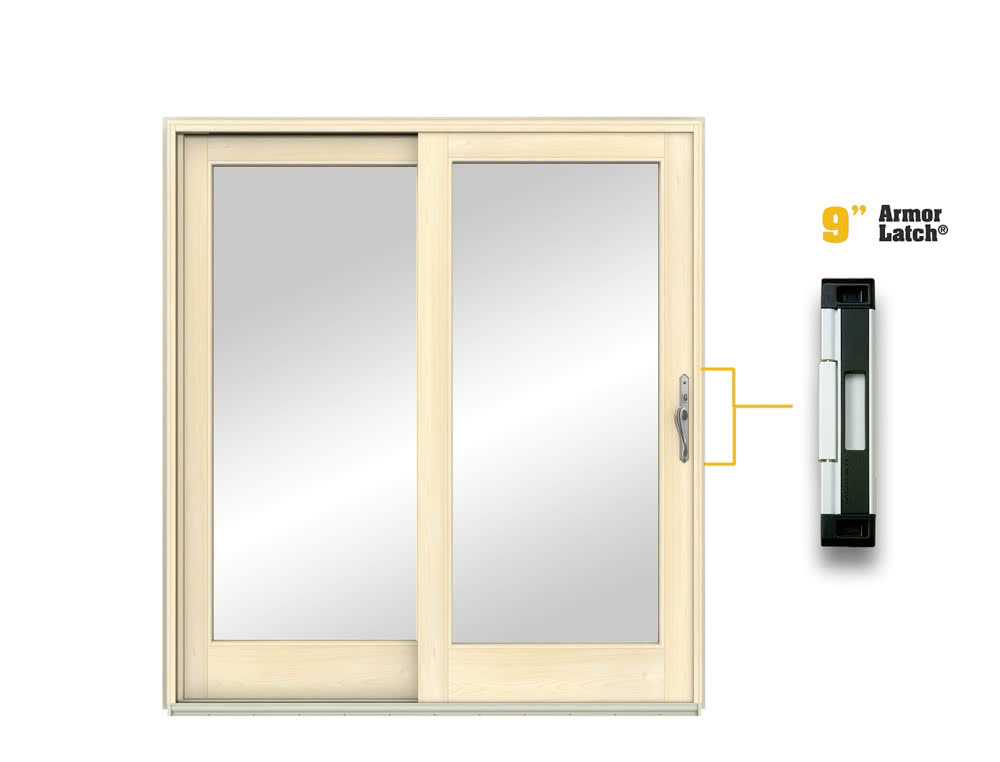 Sliding Glass Door Security
Shop All Products
Since 2004
Thousands of Testimonials
Since 2004,

we have secured more than 500,000 doors

across the united states and canada.
We Just wanted to stop people from breaking into our investment properties
"Saved my Budget and Job"
"I'm a property manager in Houston and I can say without a doubt that Door Armor has saved us multiples of what it costs. We are an "A" property but we were having break-ins and losing residents before we installed this. Nothing since. Thank you!"
"Saved Me and My Son"
"I'm a single mother. Last week, I woke up to kicking on our door and called the police. We have had a rash of home invasions lately but Door Armor stopped them from getting in. I am telling everyone that I know to buy this..."
"Saved Me Thousands$$$"
"I own rental properties in Memphis. I can't tell you much I have spent repairing kick-ins. I put Door Armor on my doors earlier this year and have not had a single problem since. Your product has stopped my vacant properties from being vandalized & saved me THOUSANDS OF DOLLARS. Thank you!"
"Love This Product!"
"Being a Police Officer, I love the product, it's always the front and back door that's the entry point...I think it's great and have it installed on my home. You need this to protect your family. Especially if they are home alone..."
"Probably Saved My Life"
"I recently left an abusive relationship and he found me last week. After kicking both of my doors, without getting in, the police arrived to take him to jail. I don't want to think what would have happened if I didn't have the time to call..."
"Saved My Family"
"Door Armor prevented us from being robbed a third time. I know that it works because i have saw the evidence on our door. my daughter was home alone. I owe you everything..."
Door Armor Sounds Great...


BUT I ALREADY HAVE

...
Below are the main reasons our current customers thought they didn't need Door Armor. Before they did...
Why Do You Need Door Armor?
Police Tested & Recommended
Door Armor has been tested and recommended by police. Since 2004 we have secured more than 500,000 doors and Door Armor has been put to the test literally thousands of times.
Easy, Do-It-Yourself Installation.
Our solutions are designed to be installed by homeowners. Most products require only a drill and about 30 minutes to install. Yes, EVEN YOU can do it.
Always On, Never Stops Working.
When you lock your door, it's armed. 24 hours a day, 7 days a week. Door Armor is always protecting. Loss of power is never a worry or concern.
You Won't know it's There Until You need it.
Door Armor is coated to match your lock hardware. We offer Door Armor in 3 accent colors including white, brushed nickel, and aged bronze. You will probably need to tell your friends it's there (bad guys will find out the hard way).
Stops Intruders...Before They Enter.
It takes less than 10 seconds for an intruder to kick in your door. Door Armor stops intruders and gives you time to call for help or prepare to defend your family.
Guaranteed for Life
Door Armor comes with a $500 Lifetime Guarantee against kick-ins. If your door is kicked in, we will pay up to $500 towards your insurance deductible.